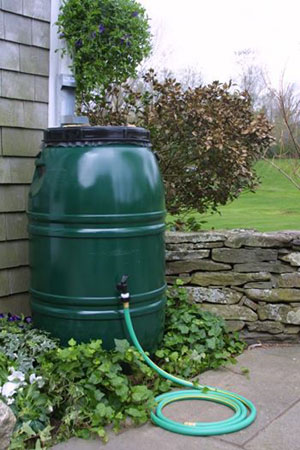 Buy a rain barrel now for just $90-95 online, then pick up at the River Action office, 822 East River Drive, Davenport
CLICK HERE to purchase your rain barrel with a regular diverter.
CLICK HERE to purchase your rain barrel with a large diverter.
Rain barrels include a 60-gallon barrel, lid, mosquito netting, downspout diverter, spigot, and two overflow attachments.
WHY? - Collected rainwater can be used to irrigate lawns, water landscape beds or wash cars. Rain barrels also reduce stormwater runoff lessening the impact on storm sewers, local streams, and rivers.
WHERE? - Barrels can then be picked up at our Davenport office: 822 E. River Drive (Please note we can not ship rain barrels). Rain barrels are part of River Action's Retain the Rain program, an initiative to conserve water and lower flood levels in local rivers and streams. Using a rain barrel is one of the simplest actions you can take to reduce runoff by collecting the rain that runs off your home.