Join River Action for the Quad Cities' first Environmental Film Series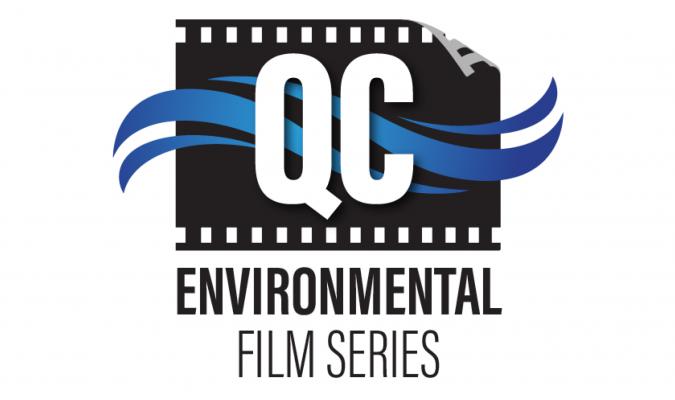 The QC Environmental Film Series is brought to you by the Joyce and Tony Singh Family Foundation, the Sierra Club Eagle View Group, River Action and Nahant Marsh. Six films will be shown at the Figge Art Museum at 4 p.m. on select Sundays from January to May. The last four films of the Environmental Film Series have been rescheduled to be shown on Sundays in September and October. The new dates for the film showings are listed below.
Admission to each film will be $5 and a pass to all six films is available for $20.
PURCHASE TICKETS ONLINE
The Brower Youth Awards and Shorts of Conservation Activists - New Date September 13
Each year the Brower Youth Award recognizes the work of six young leaders who are making strides in the environmental movement. A signature element of Earth Island Institute's year-round New Leaders Initiative, Brower Youth Award winners demonstrate excellent leadership as well as a commitment to the communities their work serves.
deer139 - New Date September 13
Five bold women test their endurance and wits as they brave the formidable, migratory journey of a pregnant, scrawny doe.
Honeyland - New Date September 20
Hatidze lives with her ailing mother in the mountains of Macedonia, making a living cultivating honey using ancient beekeeping traditions. When an unruly family moves in next door, what at first seems like a balm for her solitude becomes a source of tension as they, too, want to practice beekeeping, while disregarding her advice. The most awarded film out of this year's Sundance Film Festival, winning the World Cinema Grand Jury Prize, a Special Jury Award for Cinematography, and another Special Jury Award for Originality. HONEYLAND is an epic, visually stunning portrait of the delicate balance between nature and humanity that has something sweet for everyone.
Anthropocene: The Human Epoch - New Date September 27
A cinematic meditation on humanity's massive reengineering of the planet, ANTHROPOCENE: The Human Epoch is a four years in the making feature documentary film from the multiple-award winning team of Jennifer Baichwal, Nicholas de Pencier and Edward Burtynsky.
Third in a trilogy that includes Manufactured Landscapes (2006) and Watermark (2013), the film follows the research of an international body of scientists, the Anthropocene Working Group who, after nearly 10 years of research, are arguing that the Holocene Epoch gave way to the Anthropocene Epoch in the mid-twentieth century, because of profound and lasting human changes to the Earth.
Sustainable Nation - New Date October 11
In a world where water is everything, Sustainable Nation follows three individuals who are doing their part to bring sustainable water solutions to an increasingly thirsty planet.