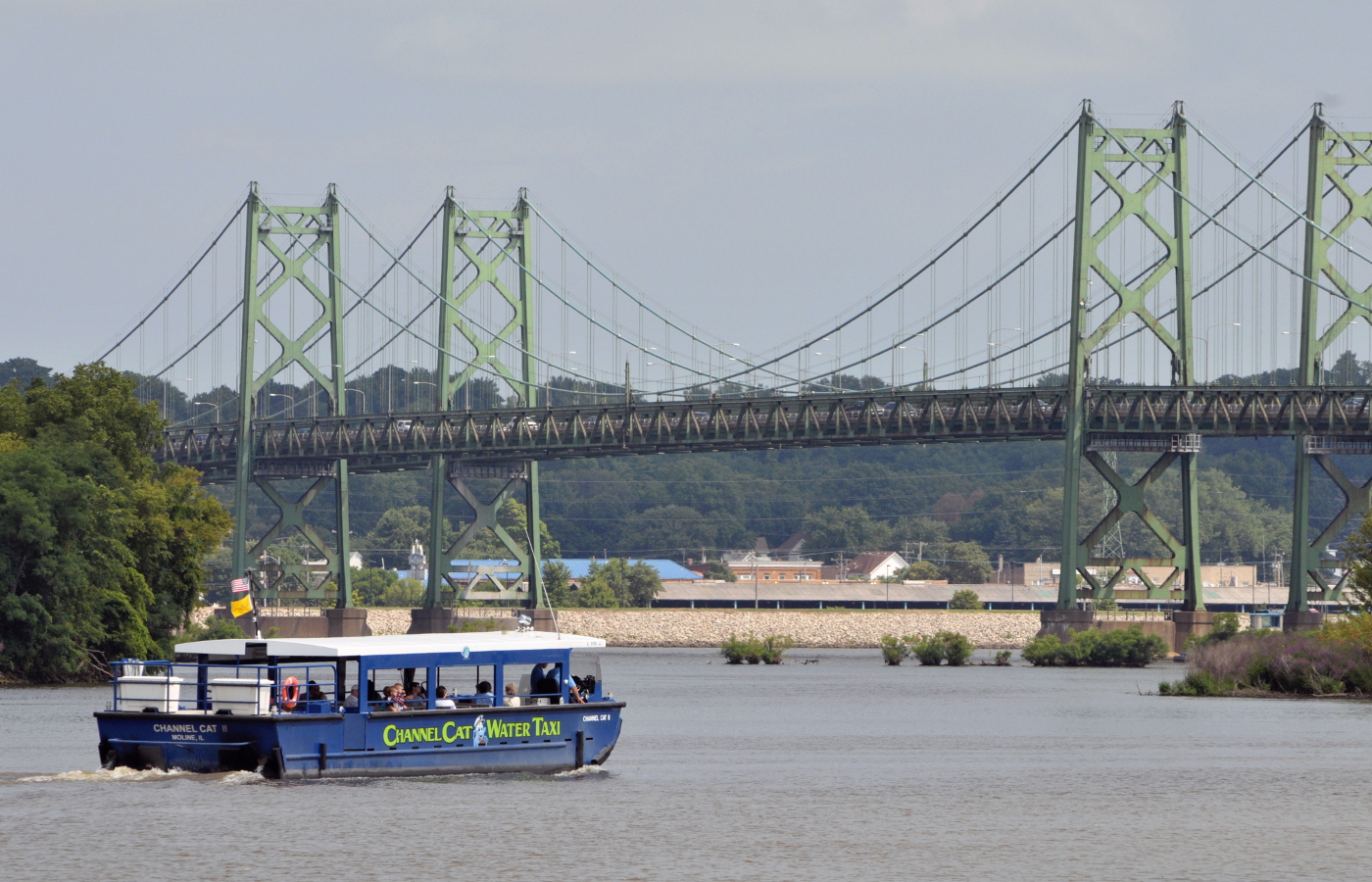 Check out the 2020 'Explore the River Series'
Explore the river this summer through a program which teaches participants first-hand about the wildlife, history, culture and geology of the Mississippi River and the Quad Cities through Channel Cat Talks and Riverine Walks, May 26 through August 29.
Channel Cat Talks leave from the Riverbend Commons, 2951 E River Dr, Moline, IL, at 9AM on Tuesdays and Thursdays. Riverine Walks begin at 6:30PM on Wednesdays and 9AM on Saturdays.
Join us in learning about the unique nature and culture of the Quad Cities. Check out our schedule below and register online.
We'd like to extend a special thanks to to our sponsors this year: Illinois Humanities, Humanities Iowa, Quad City Times, MetroLINK, Mancomm, Greg & Judy Gackle and the Iowa Department of Natural Resources.
When registering online, the shopping cart will add the two programs (Channel Cat Talks and Riverine Walks) together unless you "Clear" the cart between viewing the two different shopping cart links below.
Register for Channel Cat Talks/Riverine Walks
CLICK HERE to register online for Riverine Walks.
CLICK HERE to download a copy of the 2020 Explore the River Series brochure.
Please note that the first Channel Cat Talk will be "Commercial Fishing" May 26 and 28, and the second talk will be "Paleontology" on June 2 and 4. The two talks were reversed on the printed order form mailed to members. Please write down which event you would like to sign up for and then select the date you will be attending. The online form for downloading above is correct as is the online shopping cart.
If the captain or Riverine Walk leader cancels, a rain date may be scheduled. If you have paid and are unable to attend, River Action will consider your payment a donation. No refunds will be given.
Back for 2020 – Art Along the River
For five Sundays, special "Art Along the River" sessions will again be held as part of the Explore the River Series.
CLICK HERE to register online for an Art Along the River session.
The programs, which cost $5 for non-members of River Action, include:
Videography, Colleen Tomlinson: Sunday June 28- Learn camera and YouTube basics to feel comfortable creating your own pieces and uploading to the platform. Spend time on the riverfront and use the Mississippi River as a subject. Start at Creative Arts Academy, 306 W River Dr., Davenport – 2nd floor, bus station.
Painting: Watercoloring the River, Stacey Replinger, September 6 - (Session full) Participants will learn techniques for painting clouds, the sky, trees and water, starting with watching a short painting demonstration. The group will then create their own take home watercolor painting. Meet at Schwiebert Park's pavilion, Rock Island. Weather alternative: Rozz Tox, 2108 3rd Ave., Rock Island.