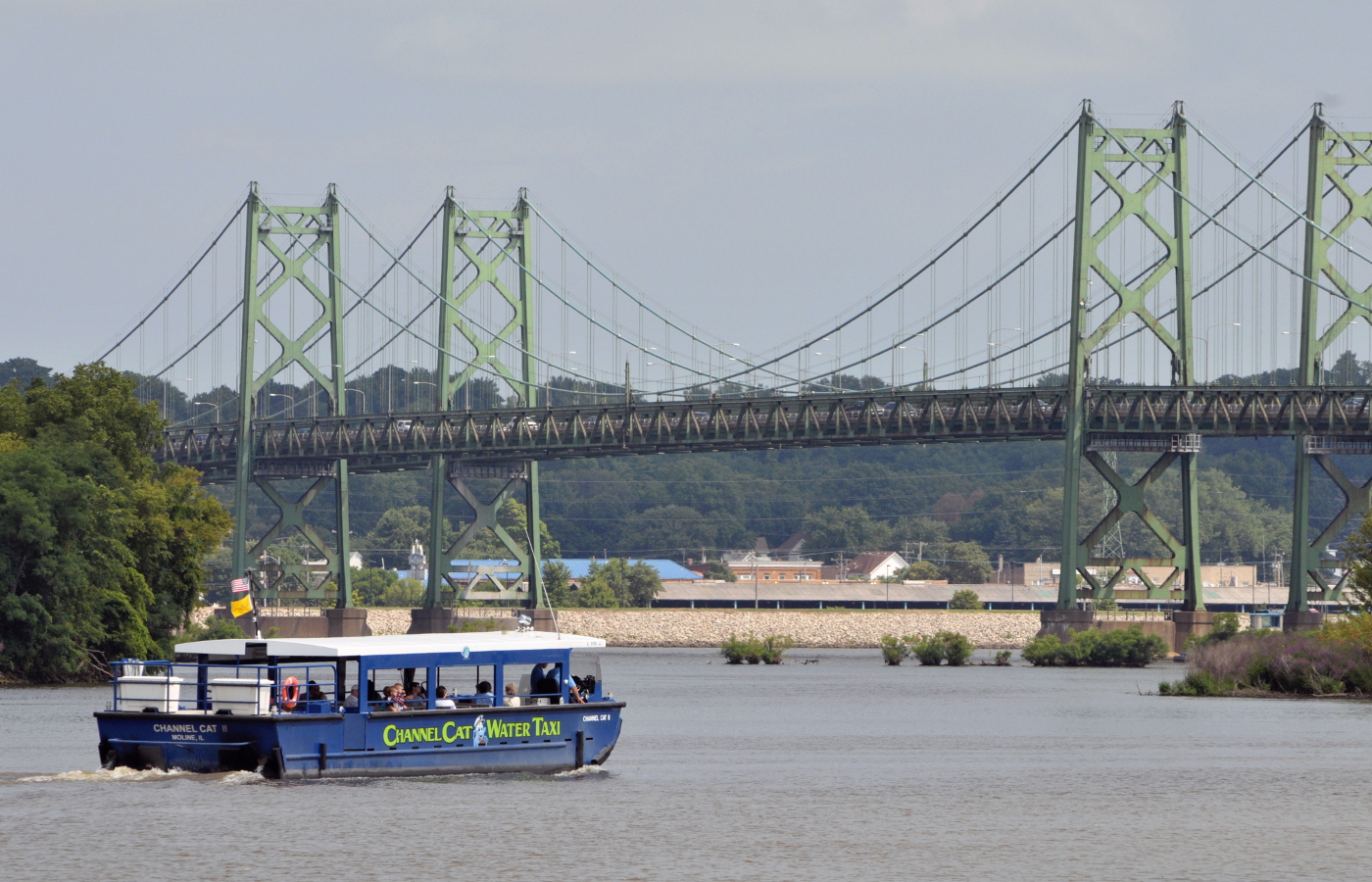 Sign up today for 'Explore the River' 2021
Explore the river this summer through a program which teaches participants first-hand about the wildlife, history, culture and geology of the Mississippi River and the Quad Cities through Channel Cat Talks and Riverine Walks, May 23 through September 5.
Channel Cat Talks leave from the Riverbend Commons, 2951 E River Dr, Moline, IL, at 9 a.m. on Tuesdays and Thursdays. Riverine Walks begin at 6:30 p.m. on Wednesdays and 9 a.m. on Saturdays.
Join us in learning about the unique nature and culture of the Quad Cities. Check out our schedule below and register online.
We'd like to extend a special thanks to to our sponsors this year: Illinois Humanities, Humanities Iowa, Quad City Times, MetroLINK, Mancomm, Cobham, Quad City Arts and IH Mississippi River Valley Credit Union.
When registering online, the shopping cart will add the two programs (Channel Cat Talks and Riverine Walks) together unless you "Clear" the cart between viewing the two different shopping cart links below.
Register for Channel Cat Talks/Riverine Walks
CLICK HERE to register online for Channel Cat Talks.
CLICK HERE to register online for Riverine Walks.
CLICK HERE to download a copy of the 2021 Explore the River Series brochure.