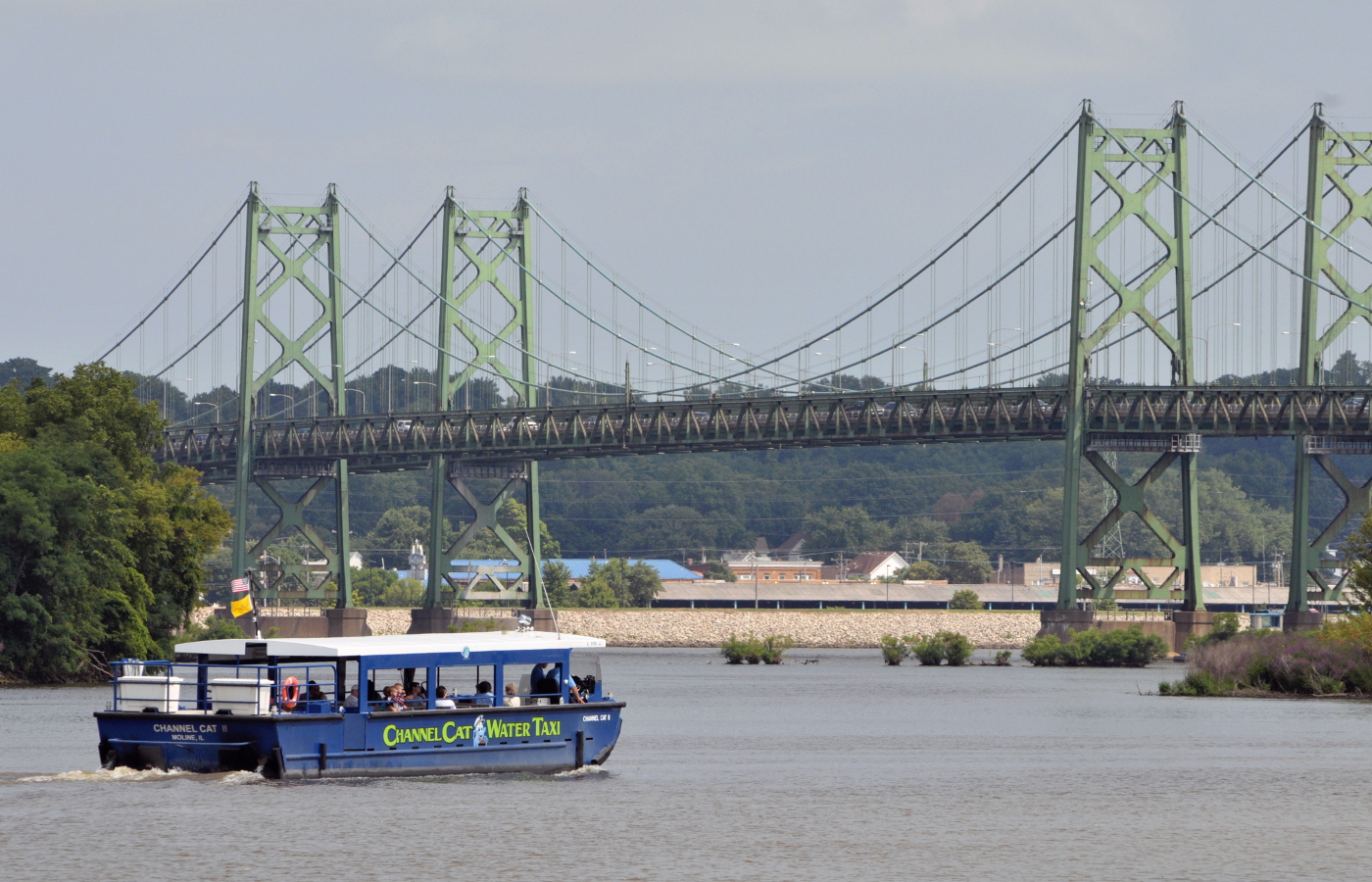 Explore the River Series
Channel Cat Talks, Riverine Walks, and Dubuque Field Trip
Explore the river this summer through a program which teaches participants first-hand about the wildlife, history, culture and geology of the Mississippi River and the Quad Cities through Channel Cat Talks and Riverine Walks, May 29 through September 1.
Join us in learning about the unique nature and culture of the Quad Cities. Check out our schedule by clicking on the "Read More" link below.
We would like to extend a special thanks to to our sponsors this year, including Scott County, QC Times, MetroLINK, Mancomm, and Greg & Judy Gackle.
When registering online, the shopping cart will add the two programs (Channel Cat Talks and Riverine Walks) together unless you "Clear" the cart between viewing the two different shopping cart links below.
Join us on Wednesday, August 29th as we take a trip to Dubuque, IA! On our guided tour, learn about the Bee Branch Watershed Flood Mitigation Project, a $219 million project to "daylight" a creek that addresses the frequent flash floods the area experiences. See the permeable alleys and floating islands the City is installing. Tour the Port of Dubuque and explore the Historic Millwork District.
When: August 29th
Time: 8 a.m.-2:30 p.m.
Cost: $45 (Members) & $50 (Non-members)
The bus departs from the River Action office, 822 E. River Dr., Davenport, IA. The final date to register is August 24th or when filled. This trip has moderate walking and a box lunch is included. The field trip has limited room, so make sure to RSVP!
CLICK HERE to register online for Channel Cat Talks. There are only three spots remaining on Thursday, August 23rd's Channel Cat Talk, "The History of Fort Armstrong and the Arsenal Island."
CLICK HERE to register online for Riverine Walks.
CLICK HERE to register online for Dubuque Field Trip.
CLICK HERE to download a copy of the 2018 Explore the River Series brochure.
If the captain or Riverine Walk leader cancels, a rain date may be scheduled. If you have paid and are unable to attend, River Action will consider your payment a donation. No refunds will be given.