The Race Route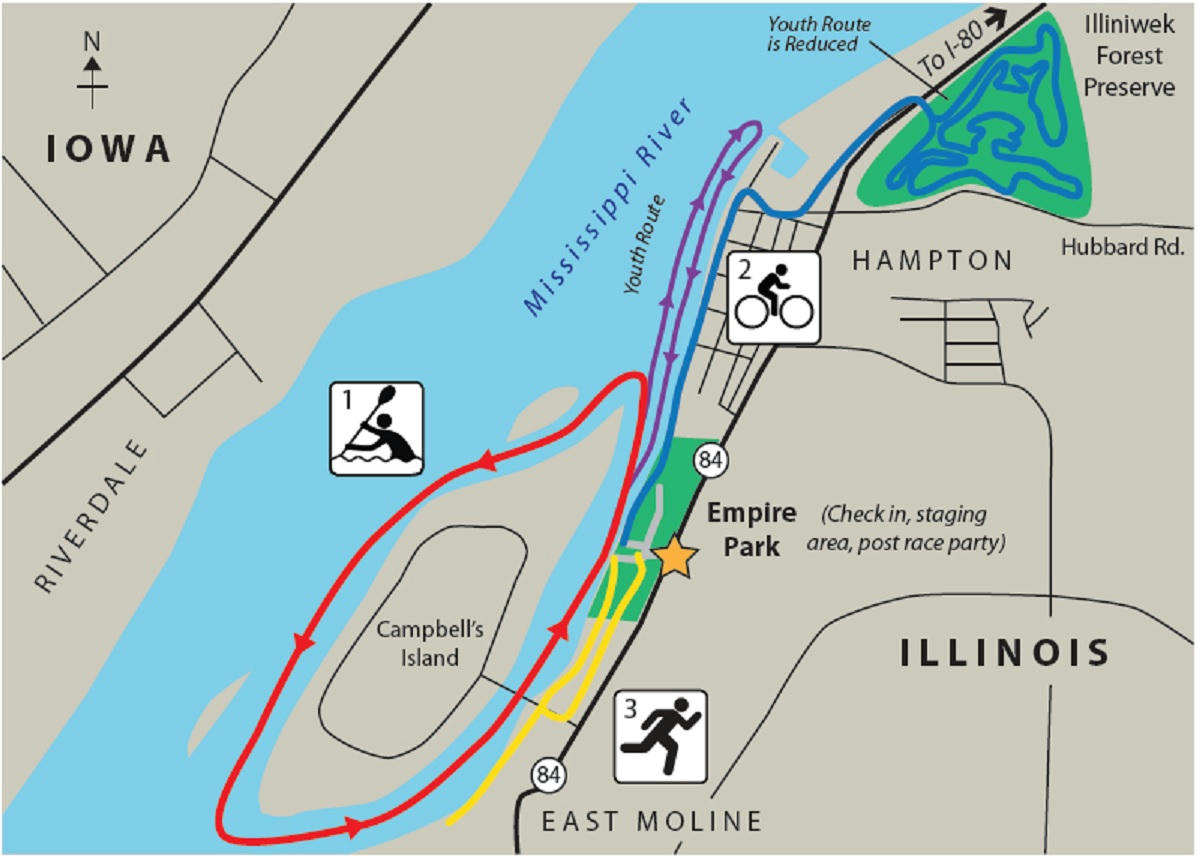 All transitions take place at Empire Park in East Moline.
Racers will start in their Boat (Kayak or Canoe) with a 3.8-mile paddle around Campbell's Island (red route). The alternative route, used when river levels are high, stays in the Campbell's Island Slough (purple).

The Bike is a short ride to Illiniwek Forest Preserve for a challenging mountain bike course (blue) returning to Empire Park (3.8 miles paved, 4.5 miles off-road, 400 ft. of elevation changes). If the trails are closed we stay on the paved path for the biking portion. Tires must be over 1.4 inches in width, regardless of track.

The Run is a 2-mile paved and off-road run (yellow) finishing at Empire Park.